SCAM Coin, a groundbreaking cryptocurrency project aimed at exposing fraudulent behavior and raising awareness of scamming activities, is set to launch on Monday, June 19, at 06 PM UTC. With a mission to create a safer environment in the blockchain and cryptocurrency industry, SCAM Coin seeks to disrupt the industry and establish a new standard of trustworthiness.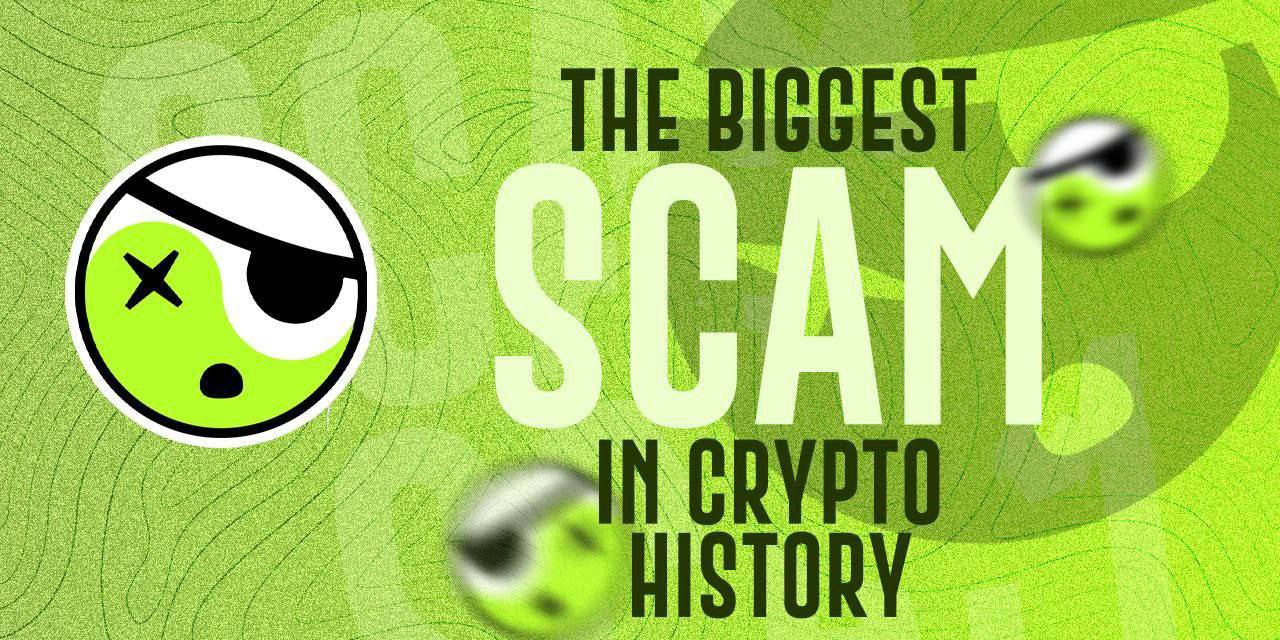 SCAM Coin's main theme is to combat the rising instances of crypto scams and fraudulent projects. The cryptocurrency industry has witnessed a surge in unethical acts and deceptive practices, and SCAM Coin is committed to unveiling the truth and providing reimbursements to victims. By combining transparency, community involvement, and vigilant research, SCAM Coin aims to alter the narrative around the vulnerability of the crypto market to scams.
"As the instances of fraudulent projects and scams have risen in the cryptocurrency space, it has become crucial to take a stand against such activities," said the spokesperson for SCAM Coin. "SCAM is here to counteract this pressing issue, expose deceptive practices, and partially reimburse victims. Our focus is on transparency, community involvement, and vigilant research."
The core principles of SCAM Coin are centered on transparency, community, and vigilance. The project is determined to expose malicious actors in the cryptocurrency industry and counteract the pressing issue of fraudulent projects. SCAM Coin's unique approach includes raising awareness and providing partial reimbursements to scam victims, fostering a safer environment for investors and enthusiasts.
To identify and expose scam activities, SCAM Coin has implemented an intricate mechanism. Every Monday, the project announces the suspicious entities that will be investigated that week, creating anticipation for the big reveal. Thorough investigations are conducted, and on Fridays, the findings are published, shedding light on the illicit gains, fraudulent methodologies, associated scams, and revealing past activities of these entities.
Furthermore, SCAM Coin incorporates a unique reimbursement model to provide additional support to the community. A fee is levied on each transaction made using the SCAM V3 contract, which is allocated to a reimbursement pool. These funds are then distributed to the most affected scam victims in the community on a monthly basis, promoting a protective environment.
SCAM Coin understands the power of social media and its role in creating awareness and exposing scams. By leveraging memes and storytelling, the project aims to educate the public about deceptive practices and malicious actors while encouraging transparency and ethics within the community.
The backbone of the SCAM Coin project is its dedicated research team, comprised of three blockchain analysts. This team specializes in blockchain investigation, diligently identifying and exposing fraudulent projects and individuals. As the project grows, SCAM Coin plans to expand its research team and involve the community in this crucial task.
Tokenomics play a crucial role in SCAM Coin's operations. There is a total supply of 100,000,000 $SCAM, which is further divided as follows:
Presale: 29%

Burn: 20%

DEX Listing: 15%

CEX: 10%

Treasury: 10%

Private: 8%

Marketing and Partners: 8%
S.C.A.M Coin aims to become a top meme coin with upcoming announcements of two major Centralized Exchanges (CEXs). This milestone enhances liquidity and trading opportunities for holders, solidifying its market position. With nearly 5,000 members before launch, the project's organic growth reflects high excitement. S.C.A.M Coin has filed paperwork for an official registered business in Florida, USA, expected to be licensed soon, strengthening its credibility for future growth.
For more information about SCAM Coin and its mission to expose scams and create a safer crypto industry, please visit the project's website at https://scamcoin.io/.
About SCAM Coin
SCAM Coin (Some Cryptos Aren't Memes) is a revolutionary movement in the blockchain and cryptocurrency sector. The project aims to expose fraudulent behavior, raise awareness of scamming activities, and provide reimbursements to victims. By combining transparency, community involvement, and vigilant research, SCAM Coin seeks to disrupt the industry and establish a new standard of trustworthiness. To learn more, visit https://scamcoin.io/.
Website | Twitter | Telegram | Whitepaper
###
Disclaimer:
The information provided in this release is not investment advice, financial advice, or trading advice. It is recommended that you practice due diligence (including consultation with a professional financial advisor) before investing or trading securities and cryptocurrency.